Valentine's Day Gifts for Every Budget
Posted on

February 10, 2019 9:13:54 PM IST

in Blog by

nadav arts
Quick and Easy Valentine's Day Gifts for Any Budget
Valentine's Day is only four days away, but it's not too late if you haven't managed to get a gift for the one you love! As always, here at Nadav Art we've got you covered, with five romantic and meaningful gifts for every budget to really make this Valentine's Day one to remember!
So, don't fret if you haven't got a gift yet, take a look at our Valentine's Day gift guide below and pick whichever gift is best for you and your loved one.
We're all for form and function. These delightfully dainty salt&pepper shakers combine beauty and functionality. Stay away from trinkets which will gather dust on a shelf and instead go for something that will always be used and loved! Available in so many choices of colors, just mix and match to create your perfect set.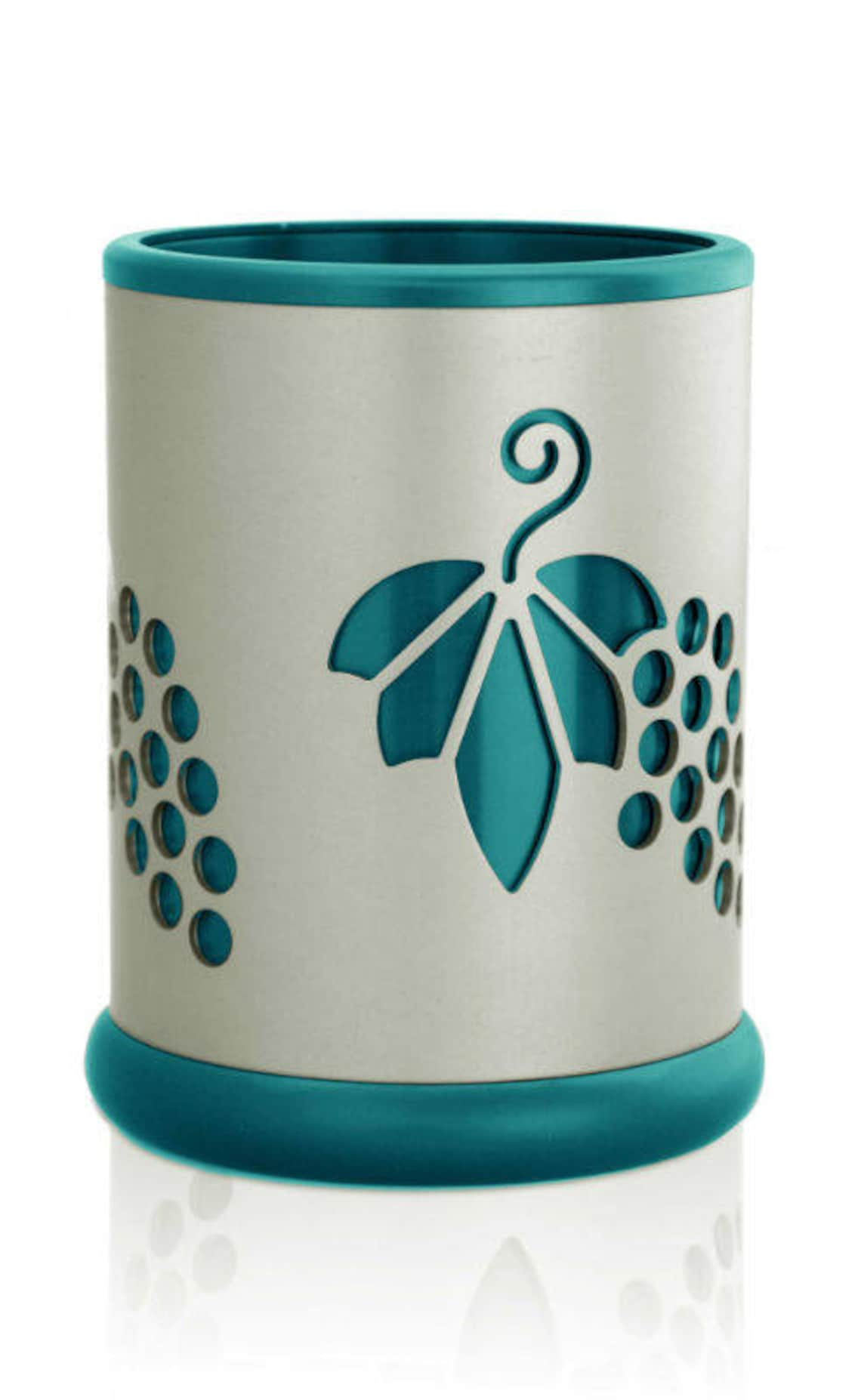 Nothing says romance like wine, and nothing notches romance to the top like wine served in a classy, yet modern, wine holder. It'll make the wine and you look great, and it's perfect for any occasion where wine is served, so then, perfect for any occasion.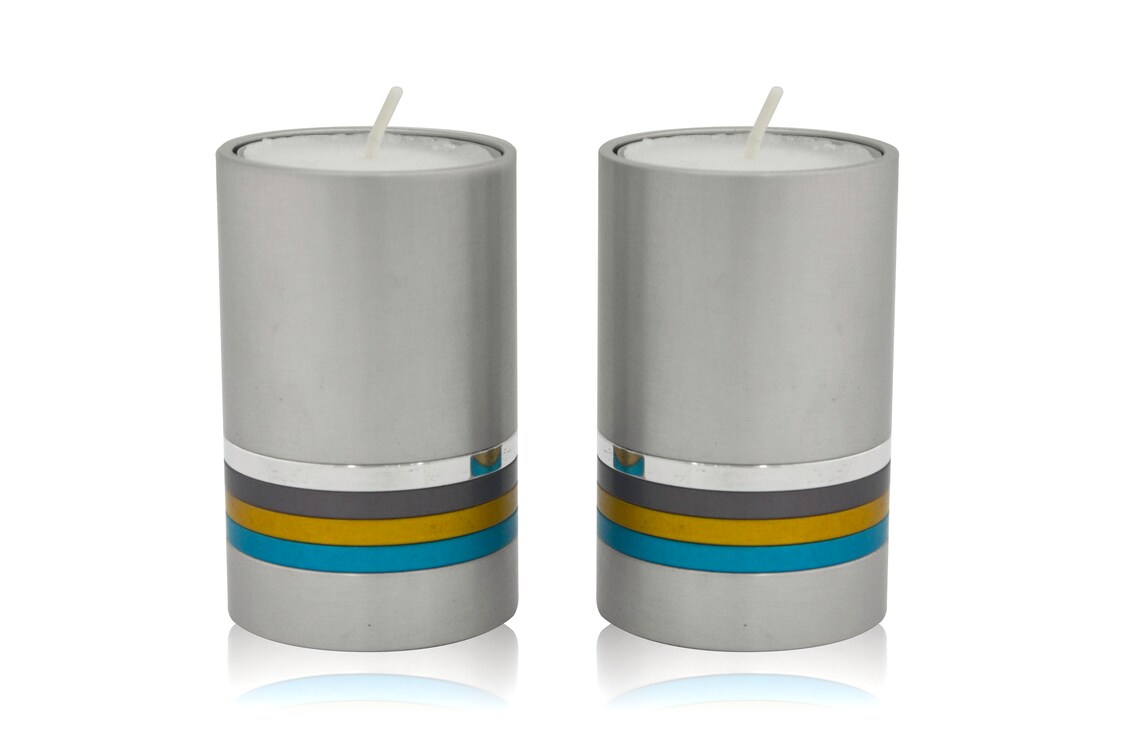 It wouldn't be Valentine's Day without candles, now would it? So, of course, we've got a fair selection of candleholders on display on this list! First up, gorgeous little modern candleholders, made from anodized aluminum in a smooth, silver finish, complete with colorful rings (yup, available in any colors of your choice) which can be layered and constantly added on to, for a magical candlelit sanctuary.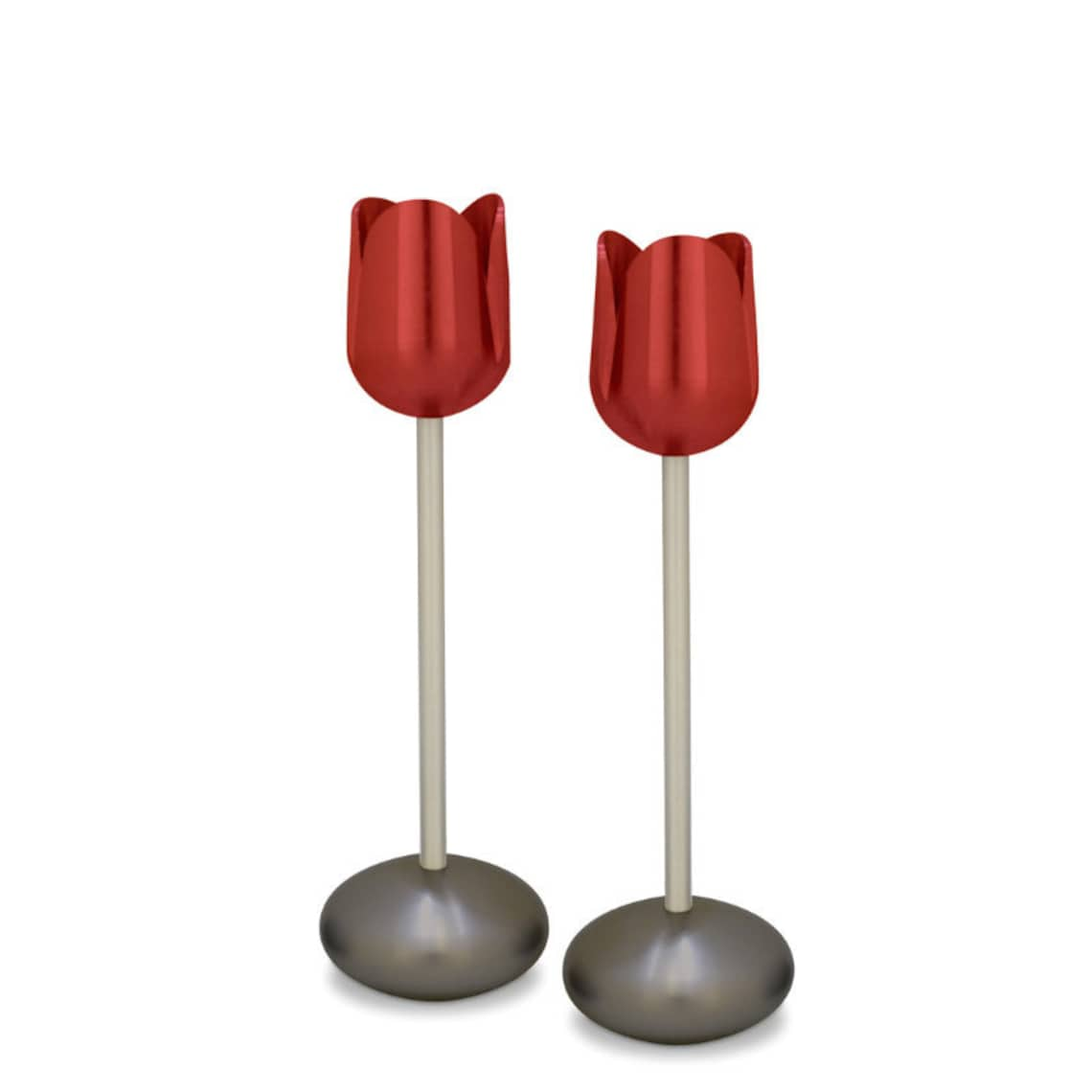 Candles + flowers. Isn't that as Valentine's as it gets? It is. Nothing says love like our favorite candlesticks (yes, we have favorites), the Tulips! Available in so many color tulips, you could mix and match or keep it super classy and go for a classic matching combo, either way, these candlesticks will be the centerpiece of any room on Valentine's Day and every day of the year.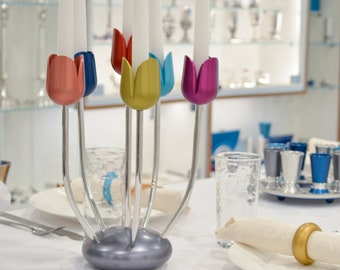 Oh, two tulip candlesticks weren't enough? Well then, how about a tulip candelabra? That's bound to satisfy you! This stunning garden will light up the life of your loved one as the light dances through the colorful flowers as you bring nature indoors with this classic and unique piece.
So There You Have It!
That's our Valentine's Day roundup. We had to choose a few, but that doesn't mean we don't love all our products. There are so many more unique pieces to choose from, we highly recommend you go check out the rest here!
And if you've already sorted out your Valentine's Day gifts or are worried these won't reach you in time, these pieces happen to work perfectly the rest of the year, too. Be it a birthday, anniversary, housewarming, or for no reason at all, there's nothing better than a special gift, for a loved one or yourself, so enjoy this gift guide year round! Happy Valentine's Day, and happy every other day, too:)
You must be logged in to post a comment.
click here to log in